Multilingual Search Engine Submission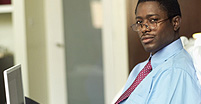 Increase the potential of your business online.
Multiply the number of prospective clients. If most searches are conducted in the native language of the user, why use only English?

Contact The Mill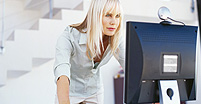 Speak local, we do it for you. We are acquainted with the rules and specific technical nuances of the different search engines, according to their language of origin.
Reach foreign markets through a page with the translated information of your site. It will include keywords and meta tags in the foreign language or languages of your choice.


Contact The Mill
Be found online!
We translate a summary with key information about your business in the language or languages of your choice.
That translation will be used in an entry page we will create, similar to your web site.
We will optimize this page with meta tags and key words also translated.
We will also see the page is culturally coherent.
Our team will submit this entry page to search engines.

Your company will be listed... and found!