The Mill Translations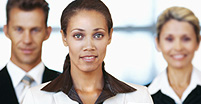 QUALIFIED AND EXPERIENCED PROFESSIONALS
A team of reliable and conscientous translators and editors with respect of timelines. Quality, flexibility and satisfied customers are our priority.


Contact The Mill
The Mill Cultural Assessment Services
While your business may be "global", you need to present your enterprise locally. To do so your message must be clear and easy to understand. We can do this in the language of your international clients by taking into consideration their respective cultures and conventions.
English, Spanish and Portuguese
LATIN AMERICA AND THE US HISPANIC COMMUNITY Spanish is the third most spoken language in the world, and the fourth most used in the Internet community. About 40 million native speakers live in the USA.
BRAZIL Portuguese is spoken by over 230 million people, and Brazil is growing in economic power and influence. The upcoming international events (the Olympics and the FIFA World Cup) have given this country a more than relevant place in the global market.